Abe Lincoln was the 16th President of the United States of America. His eloquent debating style and penchant for being truthful were celebrated throughout his career. He was known even to his enemies as Honest Abe.
America was at a crossroad when Lincoln ran for president. The Union of the American States was clearly at risk. Lincoln was elected to the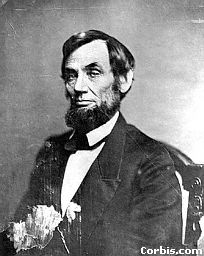 Presidency at precisely the time in history when our nation was on the verge of destroying itself over the issue of States' rights and slavery.
Lincoln worked tirelessly and endured great suffering in his effort to save the Union. When the Civil War was over he went out of his way to offer a peaceful and open spirit of compassion for the Confederacy. Lincoln saved the United States of America and probably was assassinated by his enemies for his effort.
In the present day we are offered Hope and Change and are given more regulations and less freedom. Our president divides us purposefully into rich and poor. People who pay taxes and those who don't. He characterizes taxpayers as not paying their fair share. He lies about the opposition when he says they want dirty air, dirty water and will strip the elderly of Medicare and social security.
He betrays our friends and undermines them. He champions our enemies and tells Putin he will have more leverage to make concessions after the election. He accuses his opposition of a war on women and proposes the ideal woman as dependent on government from cradle to grave in the personage of Julia, a cartoon effigy that he considers the model American woman. He tells us that religious freedom is not as important as his health care program. He just decided to support gay marriage reversing a previous pledge.
Obama is the anti-Lincoln. His mission is to divide the nation against itself so that it will collapse. His actions speak for themselves.
Theodore Morrison Homa MD